Truck Parts India is one of the best place to buy Mercedes truck parts in India. All of our products are new, unused, after-market and made according to OEM specification. This gives you peace of mind and assured fitment.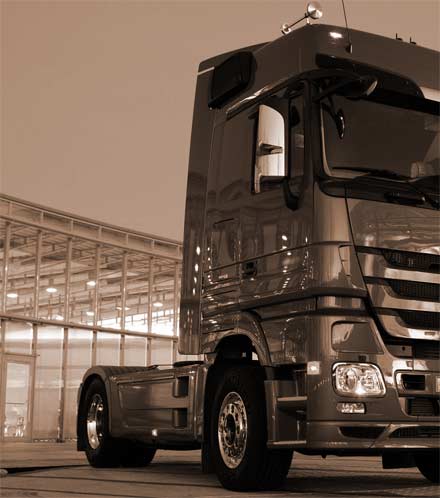 If you are searching for Mercedes truck spares in India, you will find all of them here. We have mentioned some of our Mercedes truck parts below but if you have a part that is not given in the below list, feel free to contact us and we will see what we can do.
The Mercedes truck parts sold by truck parts India are after market and manufactured according to the OEM specifications. This ensures that they are perfect for your truck fleet or for re-selling. It shall be noted none of the Mercedes Benz or Bharat Benz truck parts sold by truck parts India will bear any logo of Mercedes or any company. All parts are after market and sold in plain boxes. We strongly believe that if they are not vendor, they should not sell products bearing Mercedes or Bharat Benz branding.
Bharat Benz is now selling Mercedes Actros and Actross spare parts in India under its name. This means that the Bharat Benz trucks are also making use of the original Mercedes truck parts in India. Feel free to get in touch with us if you would like to procure a MB truck parts from us.
Mercedes Roller Retainer with Hole Split pin type
Mercedes Return Spring Long
Mercedes Anchor Pin Bush(with slot silver)
Mercedes Anchor Pin Bush(without slot black)
Mercedes Circlip 41mm
Mercedes Twist Lock Double
Mercedes Licence Holder Triple
Mercedes Licence Holder Double Bolton
Mercedes Front Hanger
Mercedes Centre Hanger
Mercedes Rear Hanger
Mercedes Fixed Arms
Mercedes Window Regulator 381 RH
Mercedes Window Regulator 381 LH
Mercedes Window Regulator RH
Mercedes Window Regulator LH
Mercedes Window Winder Handle Bullnose Chrome
Mercedes Outer Door Handle LH 941
Mercedes Outer Door Handle RH 941
Mercedes Drag Link 780mm
Mercedes Drag Link 750mm
Mercedes Tie Rod End Big 1624 LH
Mercedes Tie Rod End Big 1624 RH
Mercedes Diesel Cap Lockable 3 Pin
Mercedes Diesel Cap Lockable 2 Pin
Mercedes Filler Neck (short neck)
Mercedes Door Latch Locks Cabin 381 LH
Mercedes Door Latch Locks Cabin 381 RH
Mercedes King Pin Set
Mercedes Roller Pin Kit with O Rings Washer circlip
Mercedes Gear Box Mounting 16mm
Mercedes Gear Box Mounting 18mm
Mercedes Actross Mounting
Mercedes Shackle Pin kit Front 30×136
Mercedes Shackle Pin kit Rear 30×160
Mercedes Hub Seal Kit HL7
Mercedes Clutch Hanger Kit 352
Mercedes S.cam Repair Kit Complete with Bearings
Mercedes Centre(Propshaft)Bearing 70mm
Mercedes Centre(Propshaft)Bearing 60mm
Mercedes Damper Single Pulley 352
Mercedes 407 Aluminium Fan 620mm
Mercedes 407 Aluminium Fan 680mm
Mercedes Plastic Fan 352
Mercedes Square buffer mounting 7 Bld
Mercedes Square buffer mounting 5 Bld
Mercedes Anchor pin modified M16
Mercedes Window winder handle
Mercedes Outer door handle 381
Mercedes Window winder handle
Mercedes Door latch locks RH
Mercedes Door latch locks LH
Mercedes Tie rod end RH
Mercedes Tie rod end LH
Mercedes Bull nose H/lamps white box LH
Mercedes Bull nose H/lamps white box RH
Mercedes Assy, LH (RHD) white box
Mercedes Assy, RH (RHD) white box
Mercedes Drag link clamps 2 bolts
Mercedes Exhaust flexi pipes 85mm, 95mm, 100mm
360 420 0441
391 330 0019
326 330 0219
385 410 0122
307 420 0339
307 420 4002
395 420 0082
387 310 0077
563 590 026500