Truck Parts India is the leading supplier of MAN Truck Parts (after market). All of these parts are made to fit your MAN truck perfectly. The OE part numbers are mentioned for reference purpose only. If you wish to get a particular after market MAN truck spare parts from us, make sure to mention the OEM reference number. This will enable our team to quote you back with the correct spare for your MAN truck.
Keep in mind that MAN truck parts are aftermarket and of excellent quality. We try to keep adequate quantity of all spare parts with us at all times but if we do not have a particular one in stock, we can try procuring it for you in smallest possible duration.
All MAN truck parts sold by KDST India are after market but quality and finish is totally or nearly OEM. This helps keeping the prices of MAN truck spares as low as possible. 
Another thing to keep in mind we will not, in any case, sell MAN parts in its original packing, even if you throw insane offer to us. We will never sell counterfeit MAN truck parts in India or export them to any part of world.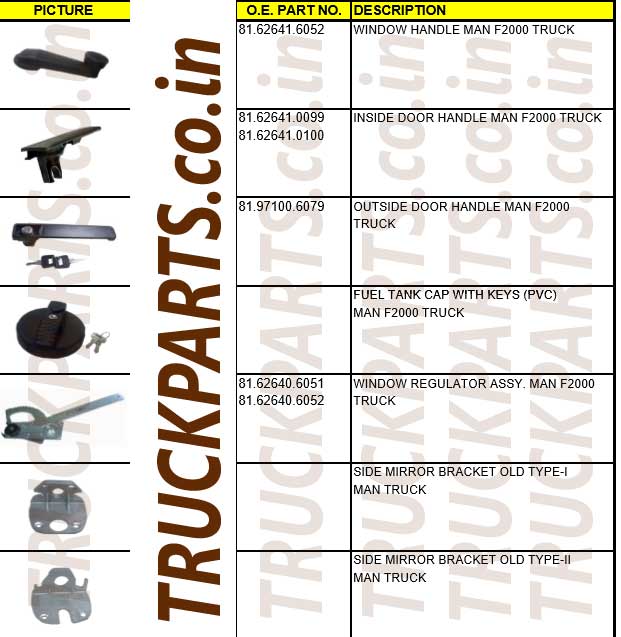 It is important to note that all MAN truck parts in India sold by KDST are after market and made according to OEM specifications.
This will ensure that KDST parts fit perfectly just like actual MAN OEM spares to you extra peace of mind.